Use hands-on models to present complex ideas
Spatial presentation of cartographic, geo-referenced surface - enriched by 3D models from UAS surveys - offer outstanding posibilities for presentation of your project planning status. Visualize technical information and functions within the surrounding terrain through high resolution 3D printed models. In addition to the current building, vegetation and terrain status we can integrate GIS and CAD planning data, convert LIDAR and LoD to 3D models - always accessible to you through our 3D print preview service.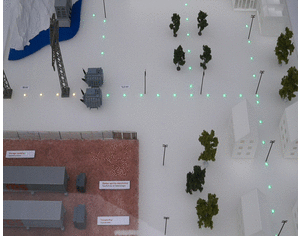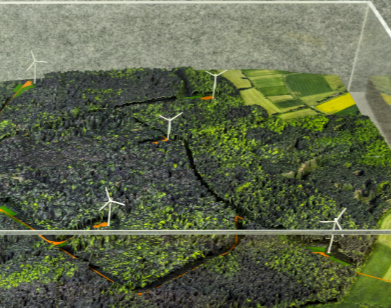 Overview of our services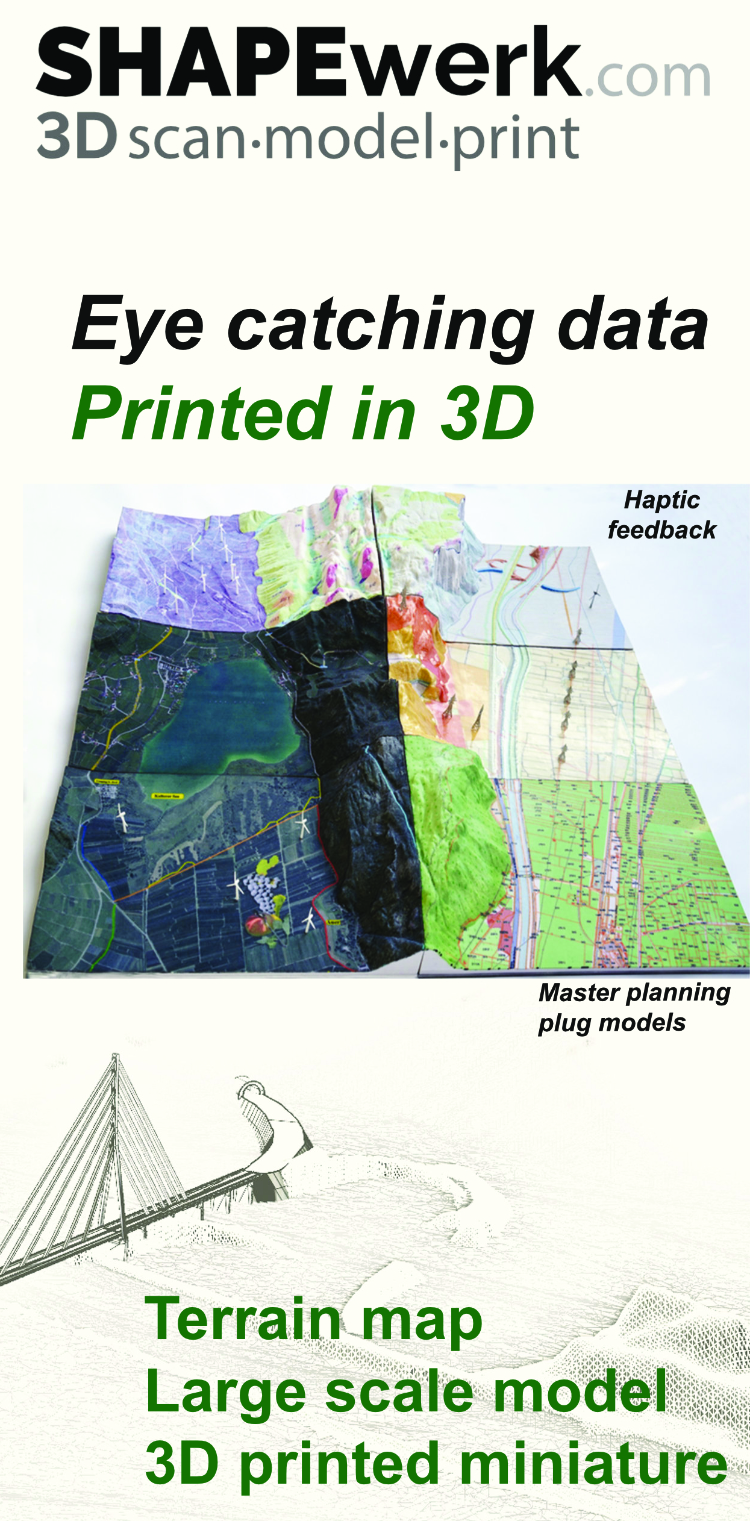 PDF-Download
Models from SHAPEwerk are composed of surface geometry, full color surface information and technical miniatures. For examples of stunning models produced click
here
.
ShapeWerk produces technical models of any size, which can be used for technical exhibits or facility models, construction site overviews, environmental sustainability and consulting on wind farms and power lines: